1968
With Kenneth Rowntree suceeding Gowing as Professor and following Pasmore's departure in 1961, this decade saw the increasing influence of Richard Hamilton in teaching, more emphasis on British 20th century acquisitions and younger contemporary artists' exhibitions.
While Evetts, McCheyne, Holland and Hodgson remained on the staff, others such as Geoffrey Dudley, Eric Dobson, Derwent Wise and later Ian Stephenson took prominent roles.
1968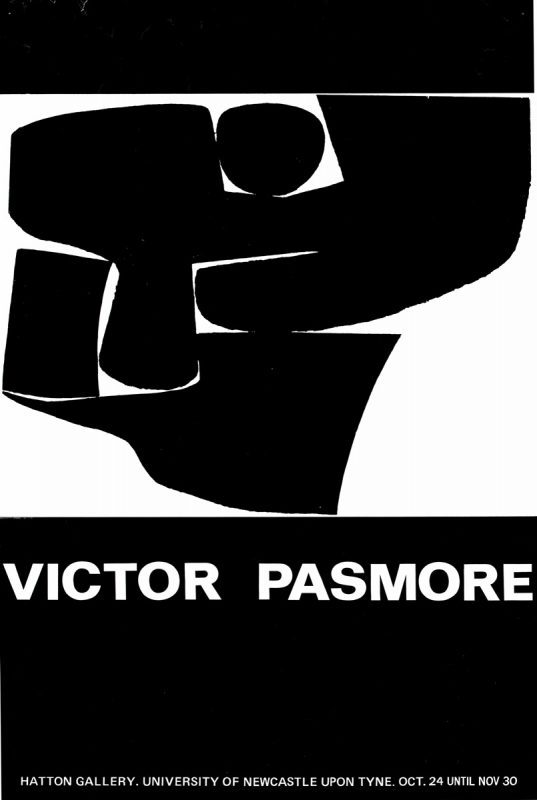 Exhibitions
Private View

5 February - 2 March 1968
Student Summer Exhibition

26 June - 13 August 1968
1968, Private View, poster
In 1968 the Private View series of student exhibitions was selected by Alexander Dunbar, the founder and then director of Northern Arts, one of the first regional art associations. The poster is one of the first for student exhibitions to utilise photography as part of the design.
1968, William Varley, press review
In his review for the Guardian William Varley identifies an increasing diversity in the work of the students, though also a lingering influence from Richard Hamilton through an evident interest in Marcel Duchamp. He concludes that the exhibition is 'derivative and original in the proportions one might expect…'.