1958
This long decade marks the tenure of Lawrence Gowing as Professor of Fine Art and the establishment of new and vigourous programmes of exhibtions, acquisitions and teaching.
By 1954 Victor Pasmore and Richard Hamilton were established as members of staff, joining longer-serving staff such as Leonard Evetts, Murray McCheyne, Louisa Hodgson and art historian Ralph Holland.
1958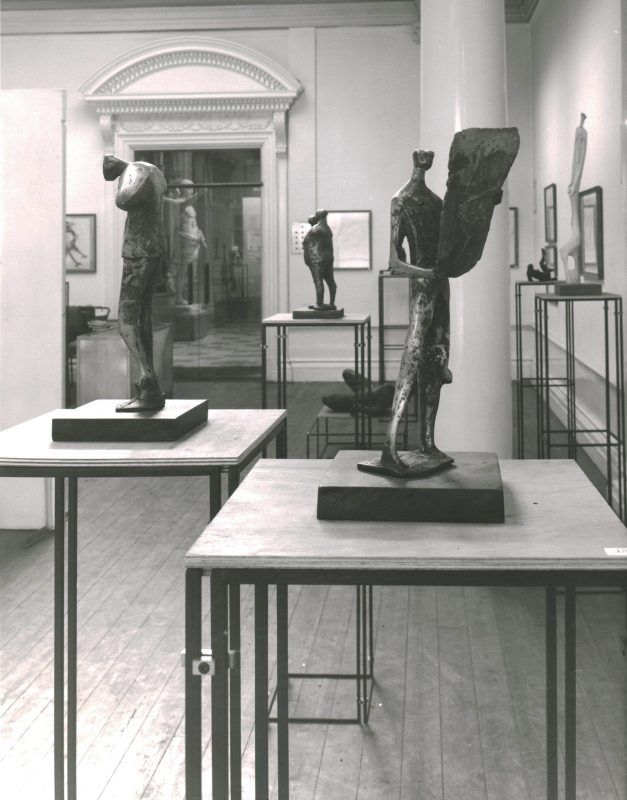 Exhibitions
Art Education Group

12-20 May 1958
Letter to the Gulbenkian Foundation, 1958
Lawrence Gowing
During the 1950s Gowing had been utilising funds provided by the 1909 Joseph Shipley bequest to the College, originally intended for equipment and materials, Gowing had persuaded the University authorities that by 1952 these were in plentiful supply and the money would be better put towards the Permanent Collection. By 1958 the Shipley funds were diminished and a fresh source of money was required. In this letter Gowing lays out his justification for developing the Collection to the Gulbenkian Foundation, who would ultimately make £2,000 available for this purpose.