1961
With Kenneth Rowntree suceeding Gowing as Professor and following Pasmore's departure in 1961, this decade saw the increasing influence of Richard Hamilton in teaching, more emphasis on British 20th century acquisitions and younger contemporary artists' exhibitions.
While Evetts, McCheyne, Holland and Hodgson remained on the staff, others such as Geoffrey Dudley, Eric Dobson, Derwent Wise and later Ian Stephenson took prominent roles.
1961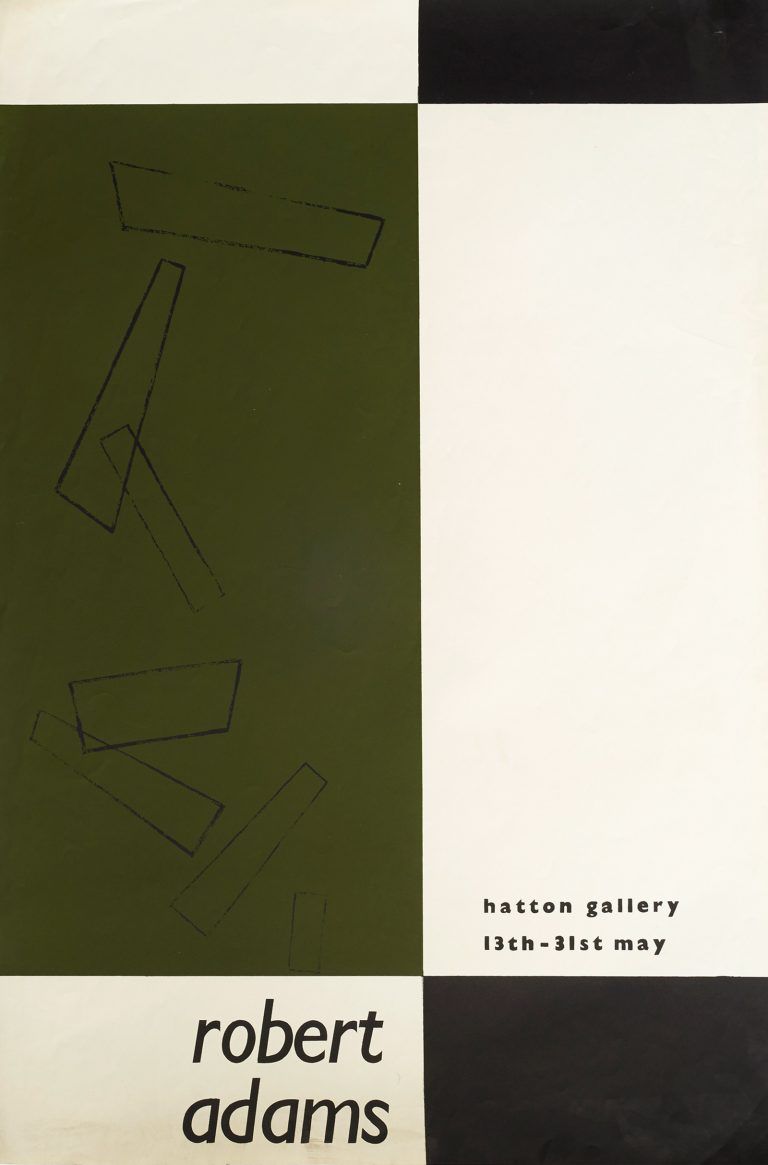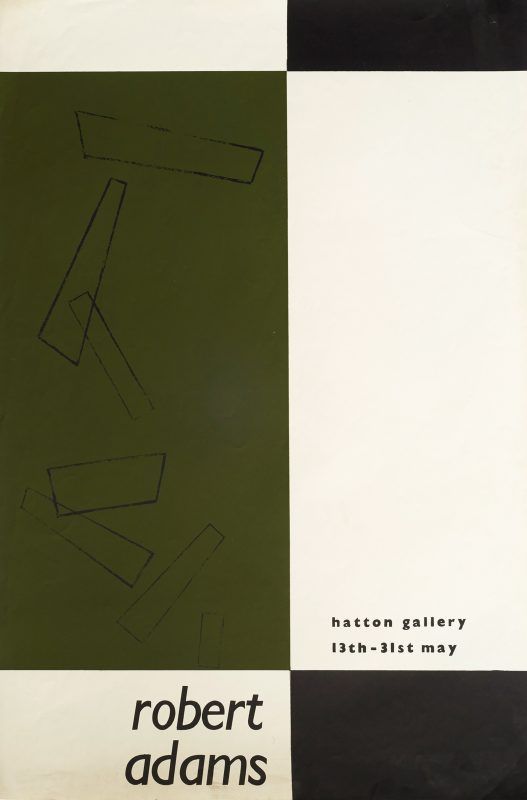 Exhibitions
Modern Stained Glass

14 January - 4 February 1961
1961, Hillary Williams' picture of the fine art department
This cartoon of the entrance hall to the King Edward VII building depicting staff and students of the time is a wonderful evocation of college life at the time. Drawn by Hillary Williams in 1961, among the identifiable figures are in the bottom right hand corner, l-r Eric Dobson, Victor Pasmore and Scott Campbell.
(image courtesy of Pat Kremer).
1961, The Northerner, magazine cover
The cover of the 1961 edition of the student-led magazine The Northerner was designed by Rita Donagh.
(image courtesy of Mary Webb)
1961, Sunday Sun, press article
As would also be the case with the exhibition of students' work in Oxford later in the year, when Newcastle students showed their work outside the local area, they still attracted considerable press attention. Here the Sunday Sun adopts an outraged 'is this a joke' position in relation to a 'Young Contemporaries' exhibition in London, focused on the price and materials used in the works. Three paintings by future BBC Radio 1 producer John Walters are reproduced and singled out for attention.
1961, Bear Lane Gallery exhibition, press review
The exhibition in Oxford in December 1961 of 37 works by students of the Fine Art Department attracted press that might not usually have covered such displays in Newcastle, including the Times Educational Supplement, Art News and the Guardian. The TES reproduced works by John Aubrey, Alexander Purves, Rita Donagh and Matt Rugg, the latter two also being singled out for mention in George Butcher's article in the Guardian.
1961, Bear Lane Gallery exhibition, press reviews
Both these reviews of the exhibition at the Bear Lane Gallery, Oxford attempt to give a sense of what the 'basic course' under Pasmore involved, and while both identify a general scruffiness in these abstract experiments, they agree with the hope Rowntree stated in the catalogue, that the work didn't all conform to a particular 'Newcastle style'.
1961, Pasmore press article
This press article from early 1961 reports on a valedictory luncheon party to mark Pasmore's departure from Newcastle. Having signed up with Marlborough Fine Art and exhibited in the British Pavilion at the Venice Biennale in 1960, he clearly thought it was time to focus full time on his non-teaching career.